Music Lessons
Learn How to Play a Musical Instrument or Improve Your Performance
Get instruction on playing guitar, bass, drums, and voice by working musicians who make their living making music. Get started or get better now!
Contact Us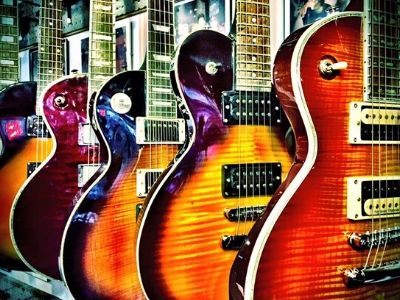 Guitar Lessons
We offer guitar instruction for acoustic guitar or electric guitar. Our instructors play throughout the Chicagoland area in all kinds of bands. You've probably seen them perform on stages at clubs, festivals, and concert halls. You'll learn all about your instrument including tuning, maintenance, and proper technique. But, more than that, you'll learn how to play that thing, laying down chords as a rhythm player or jamming screaming leads as the front man of your band. Scales, modes, riffs, chord progressions… yep, you'll learn all of that and more.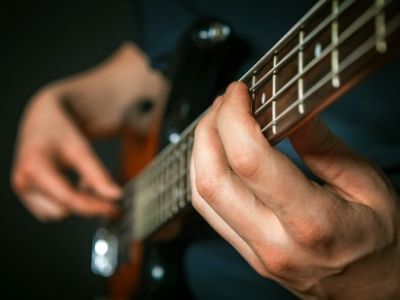 Bass Lessons
The world needs more bass players… is this your calling? Join the greats in whatever musical genre you like, and play like a pro. Our seasoned instructors are professional who perform regularly in bands or music ensembles at a wide variety of venues. As a bass player, you'll not only learn how to support the harmonic structure of songs, but you'll learn how to make the instrument sing and perform in a way that will make heads turn. Grab your four-string or five-string axe, and let's get started!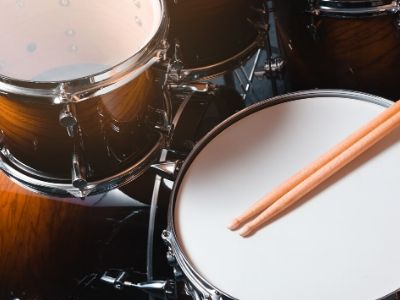 Drum Lessons
Drums provide the backbeat that keep songs moving. Our drum instructors are percussions playing in bands in the Chicagoland area. From basic rudiments to performing intricate drum patterns and fills, you'll learn how to play well with excellent technique. You'll learn stick control, how to use your feet to play the bass drum and hi-hats, and techniques to perform with a wide range of dynamics.
If you want to learn how to play in your school's jazz band, in a rock group, or in a metal band, we can help you to get started or take you to the next level in your playing ability.
Voice Lessons
Singers are in demand, and, if you can play and sing, you can be sure to have a gig. Our experienced voice instructors will help you to sing powerfully with excellent dynamic control. Whether you want to front a metal band or do a solo acoustic set, we'll show you proper techniques to extend your range without hurting yourself and damaging your vocal chords. Learn to sing in way that people will be screaming for more. 
Get in Touch
Have a question about what we have in stock? Have some gear you want to sell?
Click the button below to contact us or find us on the map.