Music Gear
New and Used Musical Instruments and Accessories
At Players Guitars, you'll find everything you need to keep your musical career going instrument-wise. We buy and sell guitars, basses, amps, drums, pedals, cases, and pro audio equipment. 
Contact Us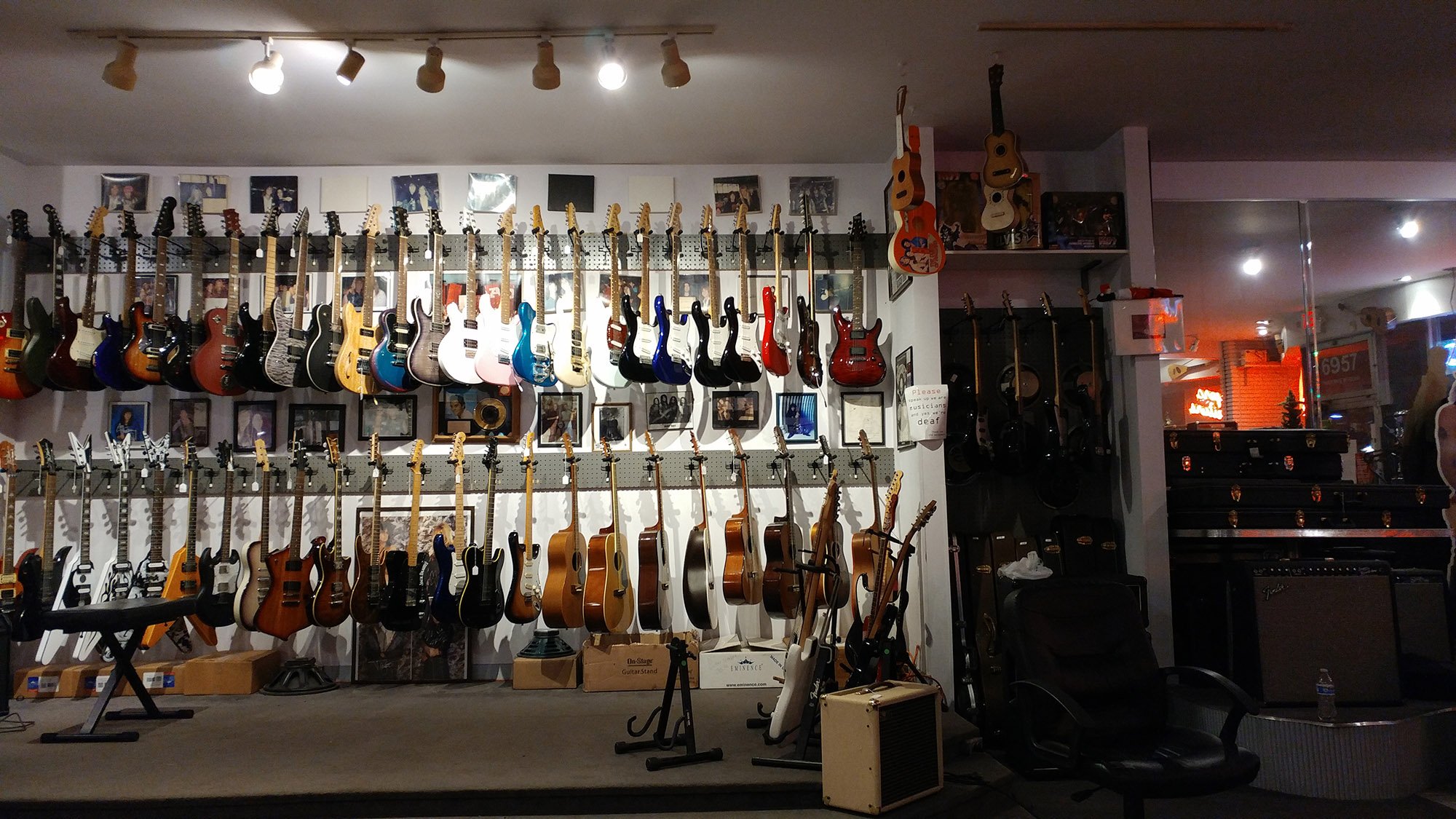 Guitars
We carry new and pre-owned acoustic and electric guitars. When we sell our guitars, we ensure that they are set-up properly for best possible performance. Whether you are looking for a beginner instrument to start your musical journey, or you are looking to add another gem to your growing collection, you'll find incredible equipment at great prices in our guitar shop.
Do you have a few extra guitars lying around the house? We can help find new homes for your used guitars.
Basses
Yeah, the bass is arguably the foundation of a band's sound. We carry beginner-level and professional-caliber basses from a variety of brands including Fender, Ibanez, Gibson, Hofner, and more. If you're looking for a four-string, a five-string, or even an acoustic bass guitar, we have something that will fit the bill.
If you're looking to upgrade your bass, we buy, sell, and trade used gear. Bring your instrument to us, and let's have a look.
Amplifiers
If you're playing out, you need amplification. Whether you are playing small venues or getting loud in an arena, we can gear you up with the right size amp for your needs. We carry tube amps, solid-state amps, and even modeling amps. Choose from the many different models from many different manufacturers we carry.
If you have a great-sounding amplifier that you don't need anymore, we'll buy that from you and find it a new owner who will get years of enjoyment out of it.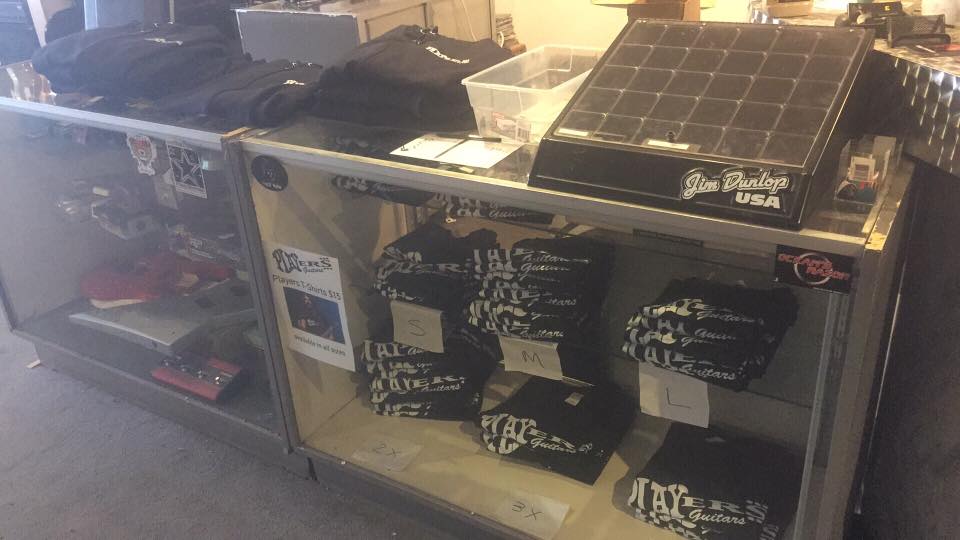 Accessories
If you're a musician, you know you need accessories to keep your rig playable and interesting. We offer many different kinds of accessories including cables, picks, strings, capos, effects pedals, instrument cases, tuners, straps, stands, etc. You name, we have it (or can get it for you). Gigging musicians stopy by our store all of the time to pick up that last-minute piece of gear essential for the stage. 
Don't forget to pickup an official Players Guitars t-shirt. These babies have been seen worn on the backs of performers all over the country.
Get in Touch
Have a question about what we have in stock? Have some gear you want to sell?
Click the button below to contact us or find us on the map.